Research roadmap towards justice in climate change adaptation planning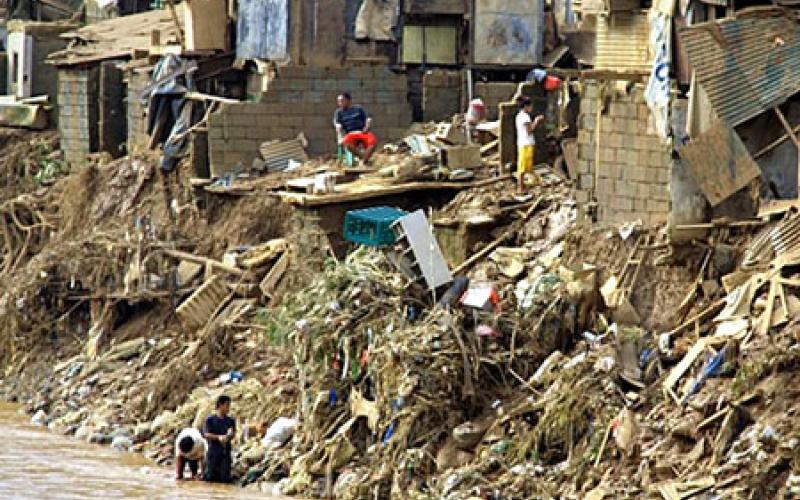 Climate change presents an unequal threat to the most marginalized groups of society, which current urban adaptation plans have not adequately addressed. Researchers have proposed a research roadmap toward an adaptation planning framework that is more equitable and sustainable.
By Alex Co • October 20, 2016
Climate change disproportionately affects the most marginalized groups of society (groups that are in positions of less power and influence), and expected increases in urbanization may worsen these inequalities. As cities adapt to climate change, local governments must include these groups in the planning process. Further, these plans must act across different sectors and levels of government to remedy unequal access to resources and funding. In response to the challenges and uncertain consequences faced in the pursuit of justice in urban climate change adaptation efforts, a new paper proposes a research roadmap to redirect future studies and actions to advance equitable adaptation.
 
Writing in the journal Nature Climate Change, a group of authors led by Linda Shi of the Massachusetts Institute of Technology defines four main opportunities to move forward with adaptation planning research. Future research efforts must: broaden participation in the planning process, catalyze planning across cities (especially those that are growing rapidly and/or have fewer resources), adopt multilevel approaches, and integrate justice criteria. The results draw on contributions from the Carmin Memorial Symposium on Urban Climate Adaptation in December 2014 and a literature review of current research, theory, and practice in urban adaptation.
 
Central to each of these opportunities is developing an adaption plan with ideas of justice. These ideas of are context-dependent and are affected by variables of social, racial, class, gender, and ethnic injustices. But the authors point out that little research has examined on the ground implications of current plans. If local governments begin to pay attention to them, their planning efforts will be more informed and fair.
 
In addition, the authors highlight a lack of meaningful participation within many communities. The dominant governmental actors in urban adaptation planning remain specialized to environment and land-use planning departments, and usually do not include relevant agencies of water, health, and economic development. Some cities that are smaller or have fewer resources may also suffer from a lack of governmental participation. Finally, current adaptation plans rarely engage with community or social justice groups, the representatives of which often understand the needs and desires of their communities better. A broader and more inclusive level of participation can develop more equal adaptation plans together, but we need to understand how.
 
In the near term, assessing outcomes related to justice and equity of adaptation planning efforts will provide opportunities for improvement. The authors then point to the need to rethink who participates in adaptation planning and how. Further steps can shift communities' participation from consulting actors to decision-makers, and facilitating new coalitions across communities and across cities can more justly promote effective adaptation to climate change.
You might like these articles that share the same topics