How does your community measure up when it comes to resilience?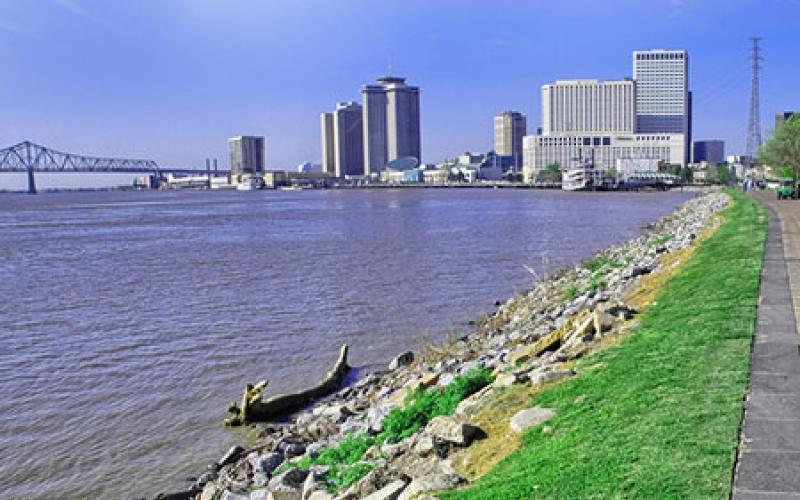 Emerging research provides an integrated and empirical approach to measuring disaster resilience in communities across the U.S. The metric is designed for widespread use and is deployable as an analysis tool for local-scale planning and policy development.
By Samantha Hudson • June 13, 2016
Original Paper:
Cutter, Susan L.; Kevin D. Ash, and Christopher T. Emrich. "The geographies of community disaster resilience." Global Environmental Change Vol 29 (2014): 65-77. ISSN 0959-3780. DOI: http://dx.doi.org/10.1016/j.gloenvcha.2014.08.005
Researchers and practitioners alike are finding that resilience is nuanced, multi-faceted, and often varies subtly across different communities. Agreement on standard definitions and a reliable system for evaluating resilience has proven elusive for years. Amongst the numerous conceptual frameworks that have been proposed for community resilience, a recently published paper is the first to provide a place-based approach that enables benchmarking of resilience across different geographies.
 
Published in the Global Environmental Change journal, the paper led Susan L. Cutter of the University of South Carolina builds on nearly two decades of research and partnerships at the university's Hazards and Vulnerability Research Institute (HVRI). With the goal of creating a composite resilience indicator that is replicable, the authors focused on utilizing open source and readily available data as inputs. As such, much of the dataset was derived from the 2010 census. Given that resilience is somewhat of an abstract concept and the precise definition of resilience is subject to ongoing refinement, the authors thoroughly articulate the rationale for including each indicator. The final product is the baseline resilience indicators for communities (BRIC) framework that is designed to help communities prepare for, respond to, and recover from disasters.
 
BRIC includes 49 indicators that are grouped to represent six types of resilience: social, economic, community, institutional, housing/infrastructure, and environmental. The social resilience category includes 10 indicators designed to capture demographics associated with physical and mental wellness, which are indicative of levels of communication and mobility. A separate category for community resilience captures the good will of local citizens through indicators related to community engagement and involvement. Community economic vitality, diversity, and equality are captured in the economic resilience indicator. The quality of housing construction and physical capacity of infrastructure are included in a separate indicator, which considers emergency medical care among other assets. The environmental indicator focuses qualities in the community that could enhance its absorptive capacity for floods. Governance, policies and programs were captured in the final institutional indicator.
 
The resulting analysis demonstrates the spatial patterns and drivers of resiliency across the U.S. Among the 10 highest scoring counties in the U.S. were two located in the New Orleans area. This was due to several factors, which included: access to resources from the metropolitan area, participation in the National Flood Insurance Program, and the presence of wetlands. Several counties in the Midwest were also highly ranked, mostly due to high levels of health insurance, food security, and higher rates of employment and home ownership. For the lowest ranking counties, the key indicators included low equality in educational attainment, fewer households with access to a vehicle, fewer physicians, and lower levels of voter participation.  
 
The BRIC framework offers promise to local communities as they plan for and improve resilience. Despite this progress, the underlying debate persists about whether the quantitative indicators truly capture and represent the abstract concept of resilience. With this debate ongoing, practitioners must accept a fundamental level of uncertainty in their decision-making as they deploy strategies and take action towards enhancing community resilience.
You might like these articles that share the same topics