Climbing Everest and Changing Minds About Climate Change: A Conversation with Climate Scientist Dr. Kimberley Rain Miner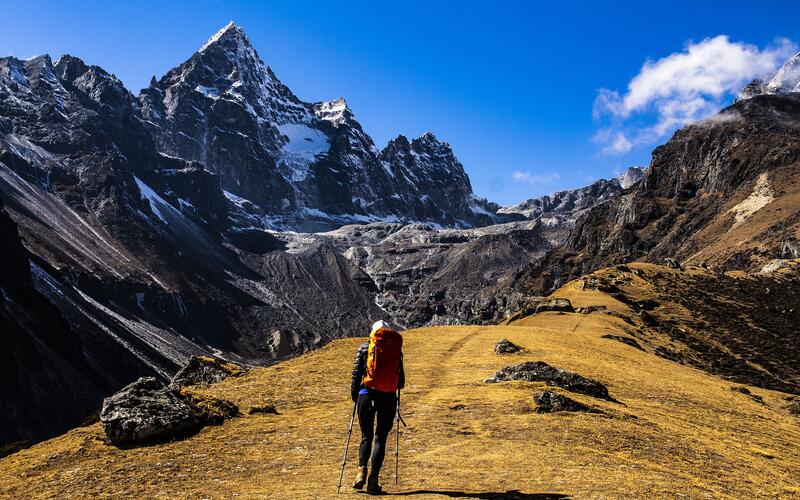 Photo by nepalidevu via Pixabay
Dr. Kimberley Miner is a scientist and systems engineer with NASA's Jet Propulsion Laboratory. Her climate research has helped to protect some of the world's most beautiful and fragile landscapes, but some of her most impactful work is closer to home – as an advocate for women and girls in STEM.
By Robin Happel • April 18, 2022
Miner, Kimberley R. et al. "Emergent biogeochemical risks from Arctic permafrost degradation." Nature Climate Change 11 (2021): 809-819. DOI: 10.1038/s41558-021-01162-y 
Dr. Miner's path to climate science began as a young girl – even though she heard growing up that girls aren't good at math or science. "I've always loved exploring the outdoors, and it was a mentor at Columbia who inspired me to do so professionally!" As a climate scientist, she has travelled to some of the most beautiful - and stark - places on Earth. "I've been to the Arctic and the Antarctic for work and [have] seen firsthand the devastating impacts that climate change is already having on these landscapes. Banff National Park in Canada was one of the most beautiful places I have been, and of course Antarctica was incredible. Ice and snow as far as the eye can see." 
Before joining NASA's Jet Propulsion Laboratory (JPL), which she considers one of the "coolest" government agencies for its dedication to science and exploration, Dr. Miner worked at the U.S. Department of Defense in collaboration with NASA. She joined JPL to further pursue earth science. She is currently involved in research in the Arctic and a new satellite mission to map and image Earth with an international consortium. 
One impact of climate change that particularly concerns Dr. Miner is the risk of thawing permafrost. Her team recently published an article in Nature on the impact of climate change on Arctic permafrost. "One of the areas I am highlighting in my work is the secondary and tertiary impacts of climate change—the things that people generally don't think about until they have an impact. This paper is a first step toward pointing out some of these issues that may be emergent, including the emission of nuclear waste, chemicals, and unknown microbe species." 
Dr. Miner has earned global recognition for her groundbreaking research, spanning from the Arctic to the summit of Everest – an expedition for which her team recently set a Guinness World Record. She is passionate about using her platform for good, and is also a leading voice in climate change advocacy. "Since the kind of science I work on has the potential to change the planet's trajectory, I am even more dedicated to sharing what I learn." 
When I asked Dr. Miner how she thinks norms around scientists speaking out have changed over her career, she told me that many climate scientists have shifted their energy from convincing people that climate change is happening, to opening discussions on solutions. This action-oriented approach sums up the adventurous spirit of many climate scientists I've met over the years, who pursue difficult and even dangerous fieldwork to tackle some of the world's biggest problems. One climate solution that Dr. Miner is especially passionate about is called "rewilding." "I often talk about both the unforeseen impacts of climate change and the critical importance of rewilding, an idea to make more nature preserves and restore native plants across all ecosystems."  
Although Dr. Miner's research has taken her all over the world, one of her most impactful roles is closer to home - paying forward the mentorship she received as a young scientist. As an If/Then Ambassador with the American Association for the Advancement of Science, Dr. Miner is a champion for women and girls in STEM. Her work was featured by Climate Envoy John Kerry on the International Day of Women & Girls in Science, as well as by the Ella Project and other organizations devoted to diversity in science. She remembers how stereotypes she heard growing up took her years to question and overcome, and she wants more for the next generation of scientists. "As a society, we are doing better with messaging, but encouraging young people of all genders to consider STEM is still a huge priority." In the words of the If/Then Ambassador program, if we support a woman in STEM, then she can change the world. Dr. Miner's groundbreaking research shows just how true this is. 
You might like these articles that share the same topics