Can private land conservation efforts adapt to climate change?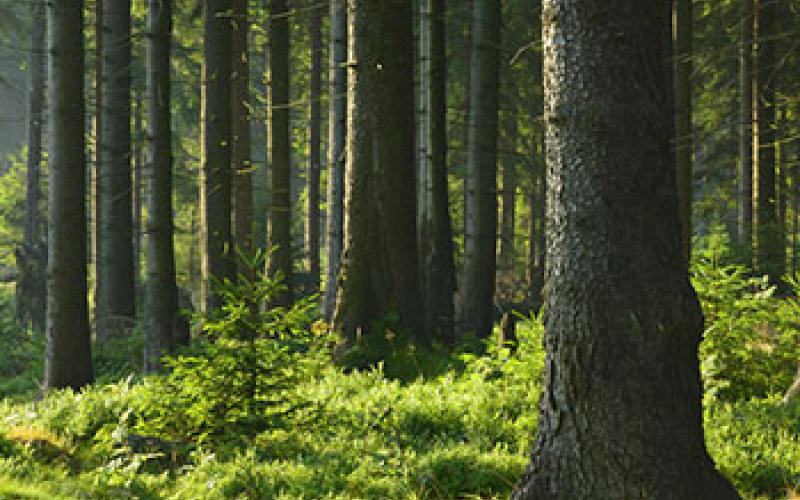 Conservation easements aimed at protecting privately owned land from development are self-limiting in the face of climate change. The time has come for land conservation organizations to reframe strategies that not only stand the test of time, but also a changing climate.
By Lindsey Ratcliff • May 11, 2015
Original Paper:
Rissman, A.R., Owley, J., Shaw M.R., Thompson, B. 2014. Adapting conservation easements to climate change. Conservation Letters. 1-9. DOI: http://dx.doi.org/10.1111/conl.12099
Climate change impacts will challenge the effectiveness of land conservation, and one management tool in particular requires greater attention: the conservation easement. Conservation easements protect ecosystems, species, and open space on privately owned land in perpetuity. The permanent nature of this approach, however, challenges the ability of conservation organizations to modify strategies in response to diverse environmental transformations caused by a changing climate. Some areas of the world, for instance, will experience severe droughts while others see increased rainfall. Climate change will ultimately affect the values that conservation easements seek to protect in the first place. Habitat for threatened species, efficient crop yields, and pristine recreational opportunities are a few examples.
 
In a study published in Conservation Letters, a team of researchers evaluated the limitations conservation easements face in adapting to climate change. The authors — from the University of Wisconsin-Madison, SUNY Buffalo Law School, the Environmental Defense Fund, and the Stanford Law School and Woods Institute for the Environment — interviewed 73 employees from land conservation groups in California, Colorado, Wisconsin, Indiana, South Carolina, and New York and reviewed 269 conservation easements. They found that although conservation organization employees are worried about how a changing climate will impact conserved land (88 percent of employees interviewed), only a small number (2 percent) of conservation easements actually address climate change.
 
The authors recommend that conservation organizations, funders, and the Internal Revenue Service (which oversees tax reductions granted to donated conservation easements) revamp conservation easements to reflect a shifting climate. Changes should involve (1) constructing conservation easements using legal language that promotes climate change adaptation, (2) addressing and clearly defining monitoring strategies within conservation easements, and (3) considering other conservation tools that may work better for specific projects.
 
The study suggests that conservation groups construct easements using language that allows for adaptation. To achieve this, organizations should define clear conservation values, determine how these values are to be interpreted under climate change, establish a system to prioritize multiple conservation values, and define clear land use development restrictions. Conservation groups, additionally, should explain within the conservation easement a process for changing outlined restrictions to ensure continued conservation as climate change alters protected land.
 
An issue that conservation organizations face when drafting permanent easements is that restrictions benefiting conservation goals today may actually become problems in the future. Organizations can address this problem by evaluating options to change land use restrictions over time using conservation easement amendments. Conservation groups can also revise management plans and policies that are required by conservation easements. The authors point out that care must be taken to ensure the permanent nature of this conservation tool.
 
The authors' second suggestion involves establishing effective monitoring of protected land. Conservation organizations monitor conserved lands to make sure landowners obey all land use restrictions. The authors suggest that in addition to monitoring for compliance, conservation organizations should conduct scientific research that will inform decisions about how to appropriately steward conservation easements under climate change.
 
Due to binging legal language, conservation easements are inherently self-limiting when it comes to adapting conservation strategies under climate change. Conservation groups must evaluate other approaches to ensure sustainable land conservation over the long term. Landowners, for instance, can transfer full ownership of their land to conservation groups. This method gives organizations ample flexibility to adjust land use restrictions. Additionally, there are new strategies available that allow conservation groups to adjust the boundaries of conserved areas including tradable conservation easements, term-terminable conservation easements, and rolling conservation easements. Each strategy will have its own set of pros and cons. Regardless, there are a variety of options available to conservation groups who should carefully evaluate each conservation project to choose the best approach for the situation at hand.
You might like these articles that share the same topics