Can Nigerian communities host sustainable ecotourism?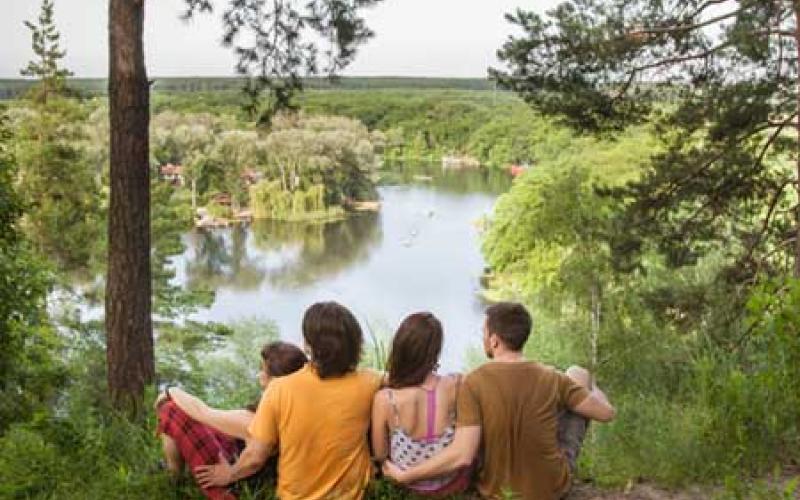 Nigerian communities can welcome economic prosperity with simple fixes.  A study assessed the role of local community members in improving ecotourism in three historic and popular destinations.
By Kelechi Eleanya • March 28, 2017
Original Paper:
Ijeomah, H.M., and Okoli, C.I.C: "Assessment of tourist visitation and host communities in the management of selected ecotourism destinations in Nigeria." International Journal of Research in Tourism and Hospitality. 2.1. (2016): 19-33. DOI: http://dx.doi.org/10.20431/2455-0043.0201003
Every year, thousands of people travel to the Osun-Osogbo sacred grove, a famous natural landmark in Osun State, Nigeria to celebrate the Osun-Osogbo festival. At the Osun River,  they perform traditional rights. In other less well-known Nigerian tourist sites — such as the Oguta Lake, Okomu National Park, and Farin Ruwa waterfall — the desire of travelers to develop a relationship with nature is equally undeniable. Yet the health of such a relationship is contingent upon the travelers' responsible use of natural resources. A combination of responsible resource use and a craving for personal experience define "ecotourism." To ensure that people can continue to visit these beautiful natural landscapes, fees are charged and the funds generated are used for maintenance of the tourist sites. How effective can these maintenances be?
 
In a recent article published in the Journal of Tourism and Hospitality, Nigerian scientists from the University of Port Harcourt and the National Open University examined how the level of involvement of local communities in tourism initiatives corresponds to the economic and social benefits created by ecotourism. The researchers asked visitors and residents questions covering several aspects of tourism such as job opportunities for the local community and government's role in tourism development. Specifically, the researchers studied three important natural sites — Okomu National Park, Oguta Lake, and Farin Ruwa waterfall.
 
The researchers found that people living around the tourist sites seldom use the sites for recreational activities. This lack of use by locals may be due to a general feeling that the site is always available to them. This may also be due to the fact that management and maintenance of these sites were fully taken over by the federal or state governments. However, the local people made some income from sales of food items and other consumables, photography, and allocation of space to business owners; these represented some indirect benefits to the community. On the other hand, out of the three sites studied, only Farin Ruwa enjoyed social benefits as a direct investment by the government. Here, schools, roads, hospitals, electricity access, police security posts, and hotels were built to improve the community profile and make visitors' experiences more enjoyable. 
 
Given the potential of ecotourism to stimulate economic development, the researchers concluded that the sites have not experienced the commensurate growth needed to trigger sustainable ecotourism. Investments in improved road networks, security, lodging facilities were important factors that should be addressed. Furthermore, the researchers pointed out that local community involvement in ecotourism development is key to increase the number of visits and long term benefits from ecotourism.
You might like these articles that share the same topics