The missing link in land conservation: how land trusts are protecting land in unconventional ways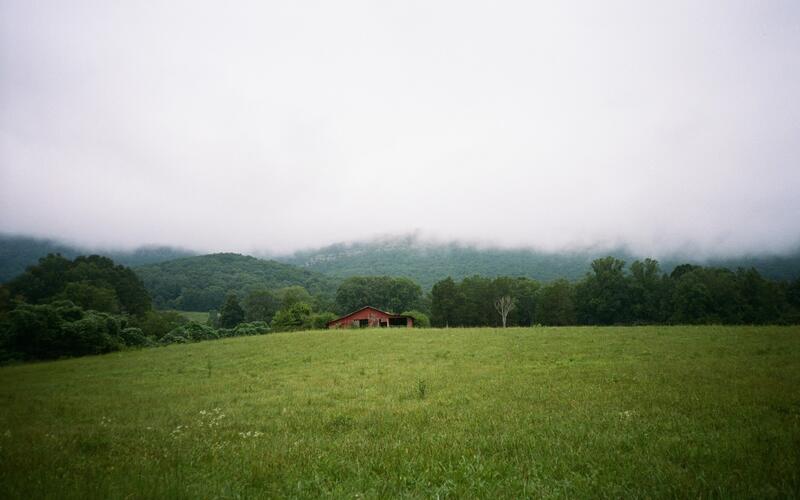 Rural areas throughout the United States are experiencing rapid development as urban dwellers leave cities in search of countryside living. A focused study reveals the utility of land trusts in conserving land with limited environmental and land-use regulations.
By Lani Chang • February 9, 2022
Brownson, K. et al. (2020) Land Trusts as Conservation Boundary Organizations in Rapidly Exurbanizing Landscapes: A Case Study from Southern Appalachia, Society & Natural Resources, 33:10, 1309-1320, DOI: 10.1080/08941920.2020.1731034 
Appalachia is a region that is both rich in natural beauty and in natural resources. It's also a region lacking in environmental regulation. Consequently, the widespread mining and mountain top removal, which strips entire mountains of their trees and topography, is a hallmark of the region.  
Today, Appalachia is facing yet another environmental threat - exurbanization. Exurbanization happens when urban dwellers leave cities to purchase land and live in rural areas. This process is fueled by a desire for more natural amenities – scenic vistas and recreational opportunities – as  well as minimal zoning regulations and land-use laws telling landowners how they can use their land. Ironically, the lack of regulations threatens to undermine the exact natural landscapes that many of these landowners sought out in the first place. Exurbanization is a growing threat for the area, outpacing the rate that state and local governments can respond.  
In the face of rapid exurbanization in southern Appalachia, a recent paper published in the Journal of Society and Natural Resources has shown how land trusts have taken a leading role in protecting land. Conservation land trusts are nonprofits that own and/or manage privatesly held land to protect the ecological and cultural values of a landscape. They have protected over 56 million acres of land in the U.S. by either buying land or placing conservation easements on private property. These easements are voluntary, legal agreements by landowners that limit uses on land to protect it. The ability to purchase land quickly and work closely with landowners allows them to protect land in these exact situations where regulations might be inadequate.  
This paper, published by researchers at the University of Georgia and University of Chicago, in collaboration with a land trust practitioner, examines Mainspring Conservation Trust in North Carolina, whose work might hold a piece of the puzzle to addressing exurbanization.  
Through their study, the researchers found two main ways in which Mainspring brings community voices together to protect land, highlighting lessons for other land trusts. The first way is through Mainspring's community programs and diverse board of directors which create a platform for differing voices and values in the community to be heard all in one place. Mainspring facilitates dialogue between landowners, tribal members, scientists, and government officials helping them find common ground and achieve mutually beneficial outcomes. Second, Mainspring can build strong relationships and trust with community members, especially private land owners. Through these foundations of trust, Mainspring can achieve land conservation that also respects private property rights. This ultimately helps them avoid the need to advocate for more regulations – especially in a political climate that doesn't support it.  
This case study of Mainspring Conservation Trust shows the vital role that conservation land trusts can play in protecting land where political climate and/or lack of regulation might make land conservation difficult. Through building strong relationships with stakeholders as well as between multiple stakeholders, Mainspring can successfully conserve land without creating more conflict. Beyond Appalachia, the flexibility and community connections of land trusts will play an important role in protecting important landscapes, especially ones threatened by increasing exurbanization. With the Biden Administration's new goal to conserve 30 percent of the country's land and water by 2030, land trusts working alongside federal land agencies will play a critical part in achieving that goal.  
You might like these articles that share the same topics