Loyalty to "green" brands pushes the cruise industry towards better seas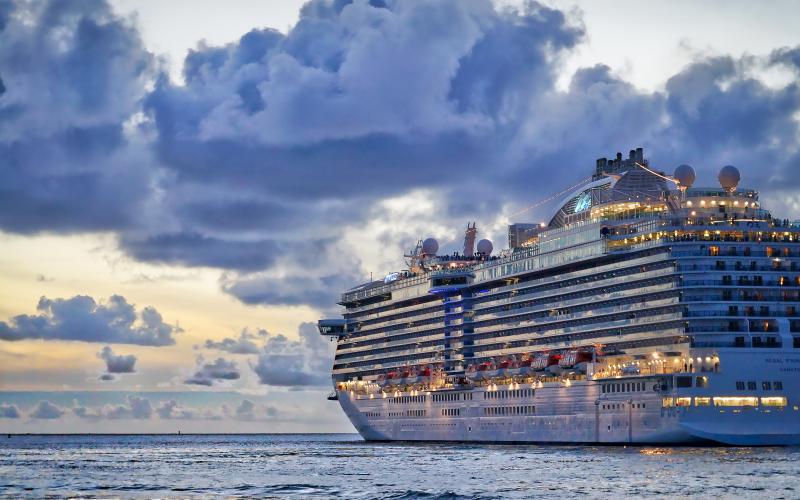 Businesses are increasingly swayed by their customer's preferences for environmentally friendly brands, a phenomenon known as "green loyalty." Mounting customer pressure is pushing the growing cruise industry to seek more sustainable solutions.
By Kathy Meek • November 27, 2018
Han, Heesup, Myong Jae Lee, and Wansoo Kim. "Antecedents of Green Loyalty in the Cruise Industry: Sustainable Development and Environmental Management." Business Strategy and the Environment 27 (2018): 323-335. DOI: 10.1002/bse.2001
A single cruise ship can hold over 5,000 passengers plus hundreds of staff members. The environmental footprints of these floating cities rival those of a small city on land. To date, the cruise industry has been criticized for polluting air and water with solid waste, oil, harmful chemicals, and even invasive species released through ballast water. It contributes to global climate change, damages ecosystems, and adds noise pollution wherever ships dock and sail. In 2016, Princess Cruises inadvertently raised awareness of these issues by pleading guilty to illegal oil dumping, earning a $40 million fine and emphasizing environmental issues within the industry. Even small changes to standard practices could have staggering implications for the environment, particularly as the industry grows.
25.8 million people will pack their suitcases and set out to sea on cruises this year, generating $44 billion in annual revenue. Between 2011 and 2016, the industry grew 20.5%. With new lines like Disney Wonder cruises catering to entire family experiences at sea, the market for cruise vacations continues to grow. But within this climate of success for the industry, consumer pressure weighs on cruise lines. Researchers are investigating how customers' environmental values drive their loyalty to better understand their potential to drive change in the cruise industry.  
Three researchers from South Korea and the United States analyzed the effects of "green value," customer preference for sustainability, and social environmental norms within the cruise industry. They surveyed 276 recent cruise customers to better understand the drivers of pro-environmental behavior within cruise lines. Their research, published in Business Strategy and the Environment, showed that green values and social environmental sustainability norms have significant indirect influence on the cruise industry through brand loyalty.  Companies often use profit margins to define their success, and a critical factor determining profits is the customer retention rate. Businesses must consider factors that influence customer retention rates, such as brand loyalty, into their operations and business strategy. Consequently, factors that increase customer loyalty, such as preferences for sustainable brands, strongly influence the direction that cruise companies follow.
This study is the first time that researchers have investigated the impact of social norms on shaping customer loyalty to green brands within the cruise industry. Customer pressure is especially important in the cruise industry, because it has less government and international regulation than its land-bound tourism counterparts. As a result, cruises aren't subject to the same level of scrutiny and legal oversight regarding their environmental impact. Where regulation falls short, customer pressure has the potential to push the industry forward towards a more sustainable future.
The cruise industry is leaving a slew of environmental concerns floating in its wake. But the aforementioned line of research shows that the industry is responsive to customer preferences for green practices, and changing social norms are pushing it towards environmental sustainability. Innovations like sails, energy efficient fuels, toxin-free low-friction hull paints, and installation of solar panels, can reduce carbon emissions by 30%. Within a growing industry with increasing competition, brands will need to change their practices rapidly to secure customer loyalty. As a result, we may see a wave of sustainable cruise industry practices as customers increasingly vote with their wallets.
You might like these articles that share the same topics