Keep the fish in the sea: An approach from environmental criminology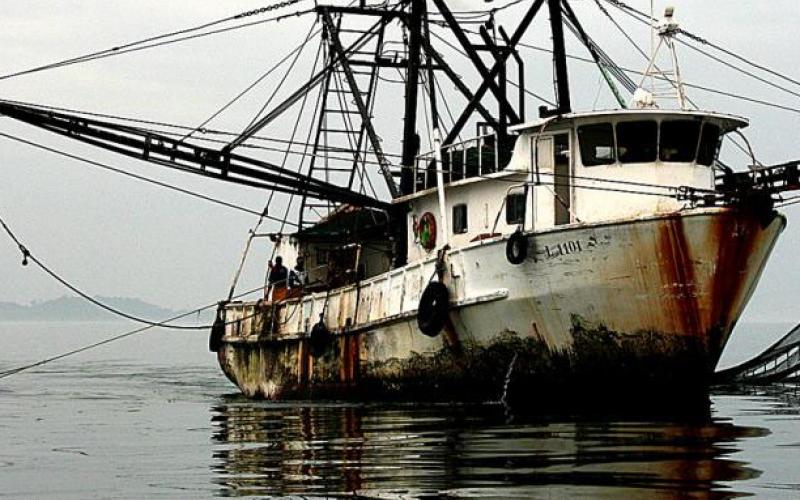 Illegal fishing is one of the main causes of fish stocks depletion. Provocative new research draws on environmental criminology to understand what is driving illegal fishing globally.
By Lara Iwanicki • August 11, 2016
Far from land, far from sight, the ocean is often regarded as a global common. It provides food security for more than 2 billion people worldwide, yet most of its fish populations are over-used. Illegal, unreported, and unregulated fishing contribute to depletion of fish stocks, threatening the sustainability of these resources. A new cutting-edge study attempts to discover the drivers behind global illegal fishing.
 
Published in Biological Conservation, Gohar Petrossian, a professor at the John Jay College of Criminal Justice,draws on two theories from environmental criminology to identify factors contributing to illegal fishing. One theory, rational choice, looks at the offender's decision-making process and tries to understand how they decide to engage in illegal fishing. The second theory, situational crime prevention theory, assumes that physical opportunities allow these crimes to happen. The premises from these theories provide a framework to think of solutions to combat illegal, unreported and unregulated fishing.
 
Data was collected for five variables in 53 countries. These variables include number of internationally attractive species, number of patrol boats, detectable fishing vessels, monitoring, controlling and surveillance efforts and access to ports of convenience (ports that avoid fisheries regulation and controls). Statistical analysis was performed to test the relationship of these five variables and the degree of illegal fishing.
 
This research found that the abundance of species that are demanded by international markets and the access to ports of convenience are strong predictors of illegal fishing. Offenders most frequently targeted species that are abundant and desired by the international seafood industry. In this case, the profit offenders got from illegal fishing outweighed the perceived risks of committing the crime. Additionally, illegal fishing continued in part because illegal ports were operating at low cost and without regulations.
 
Weak monitoring, controlling, and surveillance efforts also had a strong relationship to illegal fishing occurrence. Particularly in developing countries, the lack of resources to enforce regulations or invest in management drove higher degrees of illegal fishing. Where fisheries were not well-governed, corruption was the main cause of bad management. Corruption made it easier for offenders to get away with their illegal activities.
 
Based on these findings, Petrossian made policy recommendations for preventing illegal fishing. One is that nations should scale up successful strategies and exchange information about successful efforts with less developed countries. Investors should particularly target monitoring, controlling, and surveillance efforts. This, she writes, will help increase inspections in ports of convenience and improve reporting of fished species caught illegally. Likewise, trade restrictions on commercially important species can make illegal fishing more difficult and less profitable.
 
It is also important to keep in mind that the offender's decision to commit a crime depends on their moral character, but even more on the opportunities that an offence offers, Petrossian writes. Therefore, preventing illegal fishing means increasing the perceived risk of being caught. This risk will likely increase once there are sanctions or penalties in place. In other cases, having monitoring systems to track illegal vessels is also an effective strategy.
You might like these articles that share the same topics