Coffee plantations provide refuge for small mammals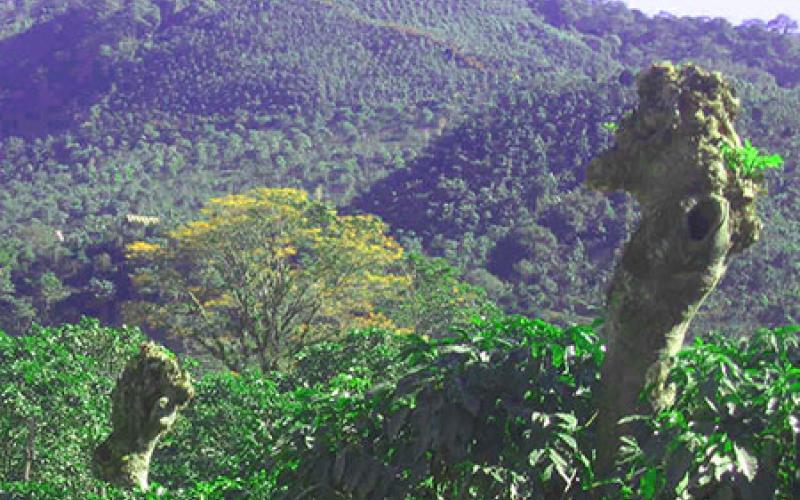 Agriculture and preserving habitat are constantly at odds. A new study assesses how farming can benefit farmers and small mammal species, and help preserve habitat.
By Kira McCall • May 2, 2016
Original Paper:
Caudill, S. A., Declerck, F. J., & Husband, T. P. (2015). "Connecting sustainable agriculture and wildlife conservation: Does shade coffee provide habitat for mammals? Agriculture," Ecosystems & Environment, 199: 85-93. DOI: http://dx.doi.org/10.1016/j.agee.2014.08.023
Farmers and conservationists are continually fighting a tug-of-war over how land should be used. While conservationists would prefer to see forests rather than plantations, farmers see opportunities to grow crops, and gain income, off of land. In Costa Rica, coffee farmers over the last 40 years have begun growing a higher density of coffee plants to increase production and income. By replacing habitat with plantations, many species are driven out of the area due to the absence of resources that were once plentiful. A new study assesses how land can be managed in a way that farmers can grow crops while still maintaining the resources needed to support a variety of small mammal species on the same land.
 
Stephanie Caudill from the University of Rhode Island surveyed small mammals with her colleagues in three different landscapes: forest, shade coffee, and sun coffee habitats. Sites categorized as forest are void of crops and heavy sunlight; they include several layers of vegetation from ground to the upper canopy. Shade coffee habitats include areas that consist of both forest and coffee plants, and have at least 20 percent of forest cover. Sun coffee habitats have less than 20 percent forest cover and markedly higher sunlight reaching the ground due to the lack of ground vegetation. In each of these habitat types, Caudill and her colleagues set traps to record the number and variety of small mammal species, including anteaters, coati, and opossum. They also set up cameras equipped to take a picture whenever a motion sensor was triggered, further gathering data on the species present.
 
Forest habitats were found to have a higher total number of individuals as well as small mammal species. Sun coffee habitats contained the lowest number of species and the lowest amount of individuals captured. Further, both shade coffee and forest habitats harbored unique species that weren't found in sun coffee habitats. This indicates not only the ability for both the forest and shade coffee habitats to provide more resources, but also that they can offer a set of resources to support a greater array of species. In fact, the researchers note very little difference in the number and variety of species found in the shade coffee and forest habitats.
 
The study finds that type of habitat, amount of shade, and heights of vegetation have a significant effect on small mammal composition. The most important result found is the virtual similarity between small mammal species found in shade coffee and those in forest habitats. This finding indicates that more shade and numerous levels of vegetation supported a greater number of small mammal species. Contrary to popular belief, human activities within forests are not always destructive. Planting a lower density of coffee can not only provide farmers income, but can also support almost the same amount of small mammal species as forests.
 
With increasing demand for crops, lands are being cleared and used for farming at the expense of habitat. The findings show that land clearance is not necessarily required for farm productivity. Careful planning and incorporation of tall and short vegetation within a coffee plantation can provide small mammals with habitat and resources, and farmers with income. This bridge created between farmers and conservationists is significant. These findings suggest that future cooperation and collaboration can bring about benefits for both groups. This study highlights the possibility of incorporating farming into conservation of habitat for species survival in human dominated landscapes.
You might like these articles that share the same topics