The environmental field must value students of color: A new model to attain educational equity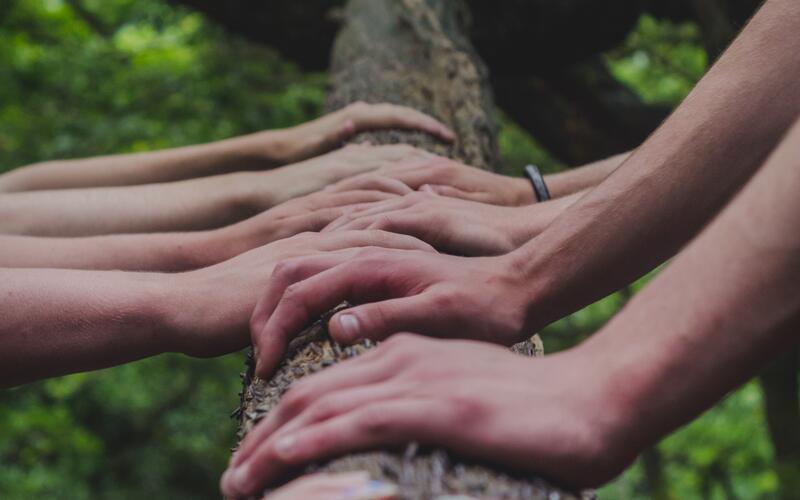 Shane Rounce via Unsplash
Following the success of a program in New Mexico, researchers have developed an adaptable educational model that can significantly enhance academic and career outcomes for students of color in the environmental field. This novel research provides hope that community colleges and universities can improve educational equity by supporting marginalized students.
By Kieren Rudge • October 18, 2022
Zanetell, Brooke Ann, and Tania Marie Schusler. "Building STEM Pathways for Students of Color to Natural Resources Careers: The Northern New Mexico Climate Change Corps." Journal of Environmental Studies and Sciences, 2022. https://doi.org/10.1007/s13412-021-00741-x. 
Currently, students of color face major barriers to succeeding in science, technology, engineering, and math (STEM) career fields. Such challenges are compounded for students who are either low-income, first-generation, or attending community college. These marginalized students face especially glaring hurdles in the field of environmental science, as they are excluded from both natural areas and the careers that are tied to them. This environmental injustice can be addressed through systematic and evidence-based interventions. Educators and professionals can play a vital role in supporting the career goals of marginalized students. By doing so, the environmental workforce can become more diverse and improve its capacity to solve problems. 
In a recent study published in the Journal of Environmental Studies and Sciences, researchers from the University of New Mexico-Taos and Loyola University Chicago investigated techniques to make environmental education more accessible to students of color. The research team studied the success of the Northern New Mexico Climate Change Corps (CCC). The CCC program fills educational gaps by helping community college students reach their academic and professional goals. For instance, participants engage in experiential learning through field trips where they can deepen personal connections to science and nature. Importantly, this program was created through extensive collaboration with students to address deficits in their college experiences.  
According to the study, the CCC model succeeded by relying on five pillars: recruitment and retention; experiential learning; academic and career pathways; strategic partnerships; and cultural connections. Certain interventions within these pillars, including strong advising and mentoring, stipends, and access to internships, were very effective at supporting students. Seemingly simple actions, like telling students that their knowledge and contributions matter, enabled the CCC program to shape its students' lives in profound ways.  
The study shows that the successes of the CCC and its impacts on students are not limited to educational achievements. In addition to encouraging academic and professional success, programs like the CCC can support marginalized students on deeply personal levels. Several CCC participants reported that the program helped them develop more confidence, and that they could now envision themselves as environmental leaders. Others discussed how resources like stipends allowed them to pursue meaningful education, and avoid dropping out of school. For one student, regular stipends allowed them to pay their bills. For another, the financial safety net provided important stress relief. Students also noted that the comradery among peers and the network of supportive faculty were crucial to their well-being during school. 
The CCC program is not a one-size-fits-all answer to fixing education inequality everywhere. Rather, this research provides five pillars that can be applied in many professional and educational settings to support students of color and help them succeed in the environmental field. While each situation is different, educators and environmental professionals can create more equitable and inclusive educational pathways by understanding these pillars and the needs of their students. Championing diversity would benefit not only marginalized communities but could also improve the environmental field by uplifting new perspectives from historically ignored people.  
You might like these articles that share the same topics