Priced out of green cities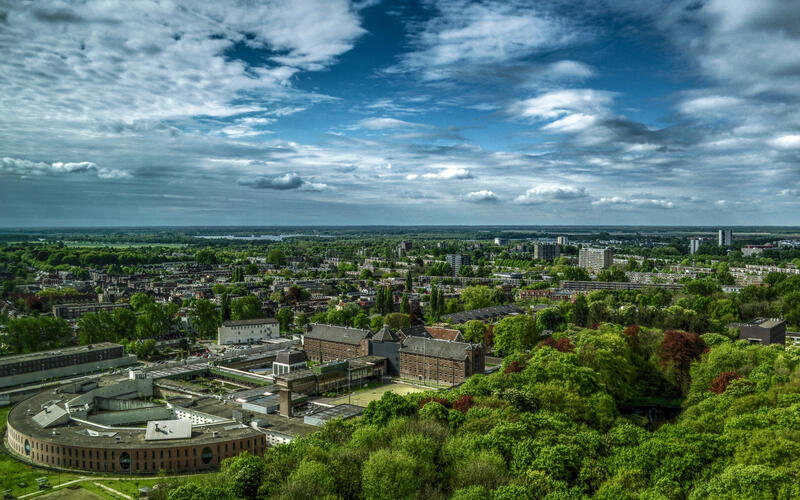 As cities across the world consider the dual environmental and economic benefits of greening interventions, a new study asks a critical question: who can afford to live in a "green" city?
By Emily Persico • June 16, 2020
Citation: Garcia-Lamarca, M., Anguelovski, I., Cole, H., Connolly, J. J., Argüelles, L., Baró, F., … Shokry, G. (2019). Urban green boosterism and city affordability: For whom is the 'branded' green city? Urban Studies. https://doi.org/10.1177/0042098019885330
Cities market themselves as attractive places for new residents and developers in order to grow their tax base and boost their economies. Since the 1990s, sustainability has increasingly become a part of this sales pitch.
Take Austin, Texas as an example. From 2000 to 2010, Austin's population grew 20 percent. As it expanded, the new tech hub slowly consumed its greenspaces. In response, city officials hatched a new plan for smart growth. In this "win-win" solution, market-led greening interventions raised property values and priced out low-income residents. East Austin became one of the most rapidly gentrifying neighborhoods in the nation. Black residents left the city in droves, while working class Latinx residents were displaced to peripheral neighborhoods. Following nationwide patterns of inequitable distribution of greenspace in urban areas, Austin's greening initiatives prioritized economic growth and left social equity considerations to the whims of the market. As a result, Austin is now one of the most economically segregated cities in the country.
It seems unlikely that Austin's greening interventions could be wholly responsible for the city's growing affordability crisis. And yet, in a 2019 study, Melissa Garcia-Lamarca and her colleagues demonstrated a clear relationship between a city's affordability and the green branding efforts. To show this, the researchers used a linear regression model on a sample representing 95 percent of all mid-sized cities in the United States, Canada, and Europe. They found that increased green rhetoric generally translates into a higher cost of living, even after taking population, region, and purchasing power into consideration.
To better understand the dynamics at play, the authors conducted 30 interviews with stakeholders across two cities with a decades-long history of intense green rhetoric – Austin, Texas and Nantes, France. As one of the least affordable cities in the study, Austin was highly representative of the relationship between affordability and green marketing. Despite all odds, however, Nantes resisted that trend.
In contrast to Austin, Nantes' greening strategy was driven by equality, not economy. Committed to universal greenspace access, the city mobilized greening interventions for neighborhood revitalization with an eye towards affordability and resident participation. Rather than handing off decisions to private corporations, the municipality maintained control over nearly every aspect of its greening interventions – from investment and development to management. This effectively eliminated real estate speculation and ensured that the economic value generated by greenspaces accrued to the city and its residents.
Nantes created greenspaces for everyone by accompanying its greening projects with a mix of affordable, social, and market-rate housing. Whereas Austin is one of the most economically segregated cities in the U.S. – and severely racially segregated as well – Nantes' greening policies work to systematically break down racial and economic barriers. Even as Nantes markets itself as a "Green City" and its biotechnology and creative industries continue to attract young professionals, the city has nonetheless maintained affordability and expanded access to greenspace for all of its residents.
Unfortunately, Nantes is the exception in a long list of cities pursuing greening interventions without investing in social equity. As greening campaigns permeate cities across the world, we must remember that society, culture, and institutions reproduce inequities — and environmental interventions are no exception. True sustainability takes courage to challenge structural imbalances for the environment, the economy, and yes – for equity. As your city pursues its own greening projects, let the authors' question ring through your ears: For whom is the branded green city?
Editor's note: This article was updated to reflect the author's edits for accuracy on June 23, 2020.