The deadly human-wildlife conflict in India: more than 1.2 million people have died from snakebites since 2000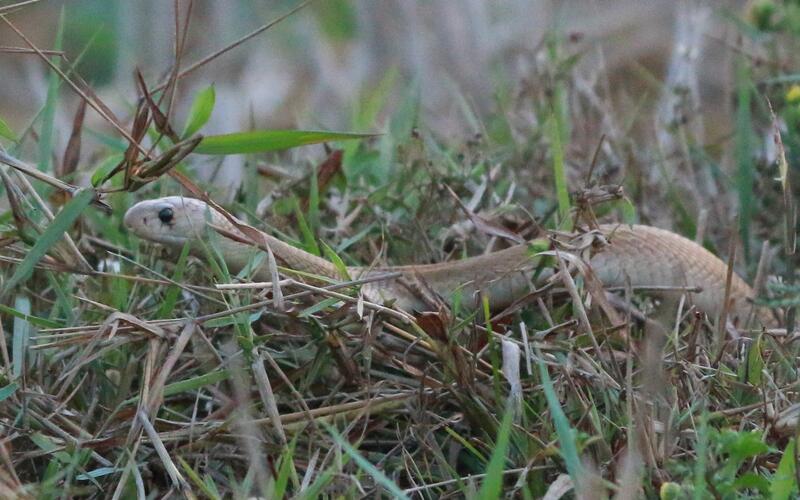 Wikimedia Commons, photo by Shino Jacob Koottanad
Snakes are vital players in maintaining ecosystem balance, but with more humans encroaching their habitat, encounters can be fatal. A recent study estimates that 1.2 million deaths took place in India since 2000.
By Aarthi Kannan • January 25, 2021
W. Suraweera, D. Warrell, R. Whitaker, G. Menon, R. Rodrigues, S.H. Fu, R. Begum, P. Sati, K. Piyasena, M. Bhatia, P. Brown, P. Jha: Trends in snakebite deaths in India from 2000 to 2019 in a nationally representative mortality study. Elife 2020, 9: 10.7554/eLife.54076 
In 2017, the World Health Organization listed venomous snakebites as a highest priority neglected tropical disease with estimates of 81,000-138,000 annual deaths worldwide. Over half of these deaths occurred in India despite more venomous snake species found in Africa and Australia 
A recent study published in eLife estimated that over 1.2 million snakebite deaths occurred in India between 2000 and 2019. This exhaustive study relied on 87,590 systematic literature reviews and 611,483 verbal responses recorded at households rather than hospital records. Public hospital records severely underrepresent snakebite mortality because more than 77 percent of snakebite deaths occurred outside of healthcare facilities. 
The study was led by Romulus Whitaker, a legendary snake conservationist who has educated the public on the value of snakes for decades in India. Whitaker and several scientists from institutions around the world, including the University of Toronto and Oxford University, investigated snakebite mortality patterns in India with the goal of mitigating the increasing human-snake conflict due to rapid human population expansion.  
Four common venomous snake species, colloquially known as the "Big Four", are responsible for more than 95 percent of snakebite deaths in India. The spectacled cobra, Russell's viper, and saw-scaled viper tend to bite in self-defense when stepped on by people harvesting crops or walking outdoors at night without torches or footwear. At times, the common krait enters rural households at night and painlessly bites people sleeping on the ground, causing death by paralysis. 
The researchers found that snakebite victims were primarily agriculturalists with most fatalities observed during the monsoon season. Around half of the victims were males aged 30-69 and over a quarter were children aged under 15. The study also concluded that about 94 percent of snakebite deaths occurred in low-income rural areas. These remote areas often lack hospitals or the infrastructure to store anti-venom, which is the only known medical treatment for venomous snakebites. Furthermore, most rural communities share a disbelief in Western medicine and, instead, seek the aid of local traditional healers whose methods tend to do more harm in treating venomous snakebites.  
Despite the dangers posed by venomous snakes, snakebites are easily avoidable with appropriate precautionary measures. Snake-safe practices such as wearing rubber boots and gloves while working in fields, using flashlights at night, and sleeping inside tucked mosquito nets greatly reduce the risk of snakebites. The researchers also emphasize the need for liaisons between traditional healers and hospitals to train local healers in emergency response and to request that critical patients be referred to hospitals for lifesaving antivenom treatment.  
Snakes provide several key services and are vital to restoring ecosystem health. Yet snakes are widely misunderstood and killed indiscriminately in India. Snakes are shy and naturally evade humans out of fear.  If not for snakes, rodents would wipe out agricultural harvests from fields, leading to a breakdown of the agricultural industry and a nationwide famine. This research is a large stepping-stone in the direction of achieving peaceful coexistence of humans with venomous snakes in India.