Boosting mental health with nature: There's an app for that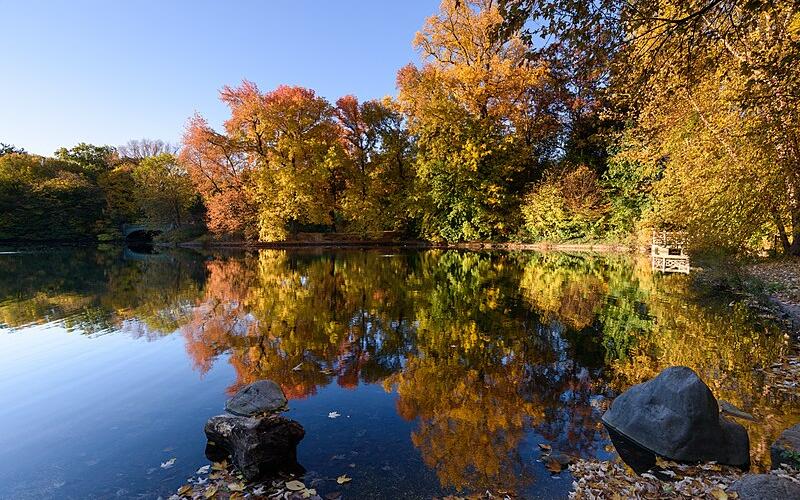 Research shows a positive link between nature and mental health. A new study expands on this concept by using smartphones to prompt participants to record their interactions with nature and reveals implications for optimizing city planning for urban greenspace.
By Abigail Chan • June 24, 2020
McEwan, K., Ferguson, F.J., Richardson, M., & Cameron, R. (2020). The good things in urban nature: A thematic framework for optimising urban planning for nature connectedness. Landscape and Urban Planning, 194, 103867. doi: 10.1016/j.landurban.plan.2019.103687.
Communities worldwide are increasingly using nature-based solutions to address mental health concerns. Some of these practices have existed for centuries, such as the Japanese practice of shinrin-yoku, or forest bathing, which is a guided walk in the woods aimed at reducing stress and connecting oneself to nature. Recently, doctors are asking patients to take time outside, with some even making formal prescriptions for patients.
For much of the world's population, 60 percent of whom live in urban areas, pristine forest is hard to come by. To remedy this, some cities are attempting to create new natural spaces, without fully appreciating the ones they already have. In fact, new research from the Improve Wellbeing Through Nature program, published in Landscape and Urban Planning, challenges the notion that cities lack the kind of natural areas that are beneficial to mental space. This research, conducted in the United Kingdom, hypothesizes that focusing on gratitude for existing greenspaces could better help city planners determine which types of nature to promote.
It might seem surprising, but researchers decided to use technology to evaluate their hypotheses. Rather than conduct a survey, they created a smartphone app that prompts users to notice the good things about nature in their city. The app asks users to write positive notes about what they see in urban greenspaces. Additionally, the app prompts users to answer questions about their urban, outdoor experience and even take a picture, all while recording their location via GPS. Seven days after using the app, the researchers gathered self-reported scores of participants' wellbeing and their level of connection to nature.
For all participants, wellbeing and nature connectedness scores significantly increased compared to their scores at the beginning of the seven-day trial. Additionally, transcripts of the participants' notes were analyzed and categorized into ten themes, including "wonder at encountering wildlife in a day-to-day urban setting," "appreciation of street trees," and "awe at colorful and dramatic skies/views."  These themes help provide researchers insight into the mechanisms behind the benefits of noticing nature. App users commonly described their experiences in nature with activation words – such as "wonder" or "awe" – and others mentioned emotions and feelings of relaxation.
Overall, urban citizens' responses suggested that animal and plant elements were highly important to them; therefore, natural spaces that facilitate interaction this should be recognized by practitioners. Many of the participants mentioned bird songs, especially coming from gardens, or views from their home windows. Interestingly, street trees were most observed and appreciated during a participant's commute.
In our urbanizing world, more than half of our experiences with nature occur in cities. Previous studies focused on why these spaces are dreary or mundane and advocated for changing how those spaces look. But this study suggests that cities had sufficient and beneficial natural spaces all along. The smartphone app helped identify immediate actions practitioners can take to improve wellbeing in cities, such as promoting housing developments with gardens or planting street trees in highly trafficked walking commutes.
Moreover, this study also showed that adding new natural elements may not always result in improved wellbeing, but that practicing gratitude for nature can certainly take us a step closer. This study shows that potential solutions to both improved wellbeing and improved urban greenspace may be right in front of us.