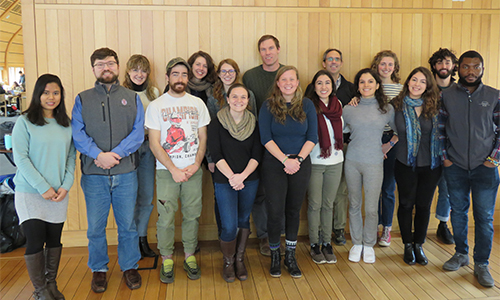 Are you interested in environmental communication? Have a topic that you've been dying to write about? Want to publish your work for an audience of over 30,000 readers?
Become a writer for the Yale Environment Review!
The Yale Environment Review (YER) is a student-run publication that aims to increase access to the latest developments in environmental studies. Our articles shed light on cutting-edge environmental research through summaries, analysis, and interviews. During this one-credit course, students will produce 1-2 articles on subjects of their choosing for publication on the YER website.
Join our information session on August 29 from 12:00-12:50 in Sage 41C to learn more.
Enrollment is limited to 16 and writers will be selected through an application process. Applications are due on September 3 at 11:59 p.m. Application instructions are on Canvas and copied below. Please email environment.review@yale.edu with any questions.
APPLICATION PROCESS:
Select a YER article from our website
Write an engaging, short (less than 300 words) summary of it, for your uncle who knows nothing about environmental science
In the same document, write a short paragraph:

Introducing yourself and your interests
Describing your writing background
Indicating if you would be interested in being an editor with us*
Listing the preferred grouping of articles (2 Focus, 1 Focus + 1 Spotlight, or 1 Feature) you hope to write this semester (check out the "About Us" section of this website for more information about article types)

Email this document to environment.review@yale.edu with the subject line "YER Application" by September 3 at 11:59pm
*Editors will be responsible for editing 6-8 articles throughout the course of the semester. Because of the extra time commitment, editors are only required to write one article per semester. If you are interested in being an editor, please indicate if you have any previous editing experience.